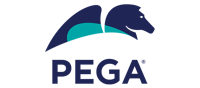 Course Overview
This 8-week course is designed for system architects, software developers and other tech professionals in order to enhance their skills in robotic process automation (RPA) and workforce intelligence through this fully online course designed to prepare you for the Pega Certified Robotics System Architect exam.
The Pega Certified Robotics System Architect program is divided into 3 modules:
Pega Robotics Fundamentals

Automations & Diagnostics

Toolbox & Interaction Framework
This course covers: Basic functionality, process flow, terminology, and core building blocks of Pega Robot Studio. How to integrate robotic automations with Windows and web applications in addition to using debugging tools to test the solution. Project management, deployment, interrogation, system integration, interrogation, and interaction framework are also taught in three overarching modules.
Ready to accelerate your career?
Who Should Enroll
Upon earning the Pega Certified Robotics System Architect credential you will gain greater distinction as a Pega expert and have access to more career advancement opportunities. Obtain additional stackable Pega certifications and further accelerate your potential for higher earnings.
Your potential technical career path:
Robotic process automation (RPA) has catalyzed enterprise automation. As a Pega Certified Robotics System Architect, you will be able to:
Automate repetitive work. Let the bots take care of

rote work and divert valuable time to more important things.

Bridge gaps between systems. Integrate legacy systems and remove silos to save time from navigating multiple applications.

Transform digitally. Speed up processes and eliminate errors.
General IT and Pega Prerequisite Knowledge and Experience
While there is no prerequisite knowledge required, to ensure success it is recommended that students meet the following criteria:
Basic understanding of enterprise architecture, processes, case life cycle (e.g. specifications, models, frameworks, guidelines, reusable components)

Familiarity with business application development

Exposure to Pega CSA or Business Architecture
Expectations Upon Completion
Pass the Pega Certified Robotics System Engineer exam and have a working knowledge of:
Automations

Debugging and Diagnostics

Interactions Framework

System Organization

Deployment

Project Management