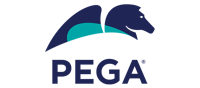 Course Overview
This 8-week course prepares you to pass the Pega Certified System Architect exam by teaching core principles of application development on the low code Pega Platform.
The Pega CSA program is divided into 4 modules:
Pega Fundamentals

Development & Data Modeling

Business Logic

UI & Debugging
Each module covers a variety of topics ranging from case lifecycle management, service-level agreements, fields and data types, integrations, routing work, dashboards, rules and rulesets, data validation, and security. All module will contain quizzes to test your knowledge and practical challenges that give you the opportunity to implement solutions in the Pega platform. A robust Capstone project will complete the course.
Ready to accelerate your career?
Expectations Upon Completion
Upon completion of this course, you will be prepared to sit for the Pega Certified Systems Architect Certification exam. You will have hands-on experience within your own personal Pega instance, preparing you for development projects within large global corporations and government agencies. Learning Pega's core concepts distinguishes you from others.
The Path to Your Future is powered by SkillStorm
Course materials used to build your knowledge and skills include:
Reading Material

Technical Exams

Discussion Posts

Hands-on Exercises

Project Development
General IT Prerequisite Knowledge and Experience
While there is no prerequisite knowledge required, to ensure success it is recommended that students meet the following criteria:
Bachelor's Degree in Computer Science or similar STEM degree

0-2 years of developer experience in one of the following languages: Java, C#, C++, Python, etc.

Possess a conceptual understanding of Object-Oriented Programming (OOP)

Strong technical mind-set, including problem solving, trouble shooting, and logical reasoning

Outstanding verbal and written communication skills