Learn How to Manage Entry-Level IT Projects With CompTIA Project+
Accelerate Your IT Project Management Career
Project management is in high demand as nearly a quarter of IT job openings request project management skills. Considering project management as a career or wanting to expand your IT knowledge and skills?
SkillStorm now offers a CompTIA Project+ certification training course to help you get certified and build on your skill set. Join us on Thursday, October 5th at 12:30 PM Eastern Time for an informative webinar about this exciting new course offering.
During the webinar, we'll dive into:
What entry-level IT Project Management is

Reasons to earn a Project+ certification

Information about the course

How Project+ compares to alternatives

Top Project+ job titles

Reasons to take Project+ through SkillStorm

How to get started/next steps

Answers to your questions about IT project management and the Project+ course
We'll share everything you need to know to make an informed choice on how to start your career and/or build on your skills! Simply fill out the form on the right to register.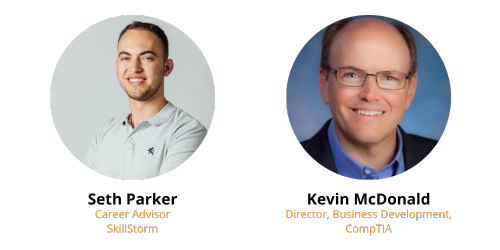 CompTIA Project+ Instructor-Led Certification Course
We deliver online, instructor-led programs for our network of partners that prepare you to pass your CompTIA certification exams.
About the Course
CompTIA Project+: This 8-week course prepares you for the CompTIA Project+ certification exam. Gaining this certification shows that you have the fundamental skills required to oversee projects' life cycles, execute essential project management tasks, and pursue a career in project management. Courses start every 4 weeks.
Unlike other project management certifications, Project+ does not have any prerequisites. Compare this to the Professional Management Professional (PMP) certification which requires 36 months of experience leading projects within the past eight years and 35 hours of project management education/training or CAPM certification.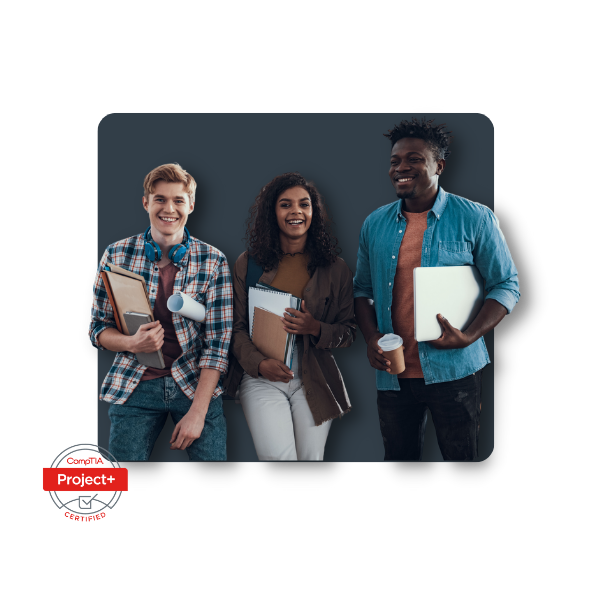 Partner Network
Accelerate Your IT Project Management Career Online Today
Enroll with one of our partners to gain industry credentials. You'll be trained by SkillStorm's industry experts, earn a certificate of completion from the partner of choice, and be thoroughly prepared for your certification exam.
Classes start soon. Register today!
Click a partner below to visit course catalog:
© 2023 SkillStorm. All rights reserved.